Sharing The Greek-American Experience
Saint Sophia Hellenic Orthodox Church & Greek Festival
/
home
/greek-orthodox-detail/
Saint Sophia Hellenic Orthodox Church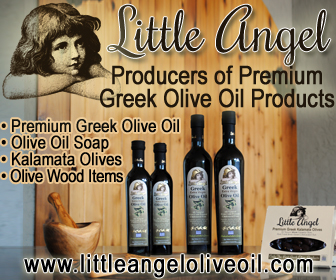 200 Hempstead Street
New London, CT 06320 USA
Tel: (860) 442-2377
Map: See map below...
Greek Festival Details for New London, CT*
Wednesday:

6/3/2015

11:00 AM - 9:00 PM
Thursday:

6/4/2015

11:00 AM - 9:00 PM
Friday:

6/5/2015

11:00 AM - 9:00 PM
Greek Food Fest Hellenic Glendi Location
*Contact this church or visit their website to confirm dates, times, and location.
Submit an update for this New London Greek festival...
Saint Sophia Hellenic Orthodox Church Festival Description
Traditional homemade Greek foods and pastries, Guided tours of our Byzantine Church, Greek beverages and dance performances by our Hellenic Dancers. Free admission and plenty of free parking. Take out available.
Google Map to Saint Sophia Hellenic Orthodox Church
Look for the Greek flag on the map below.
Sponsors and Vendors
Join the YaSas.com email list to receive information about sponsorship opportunities and vendor opportunities for Greek festivals in the USA.