Sharing The Greek-American Experience
Holy Trinity - St. Nicholas Greek Orthodox Church & Greek Festival
/
home
/greek-orthodox-detail/
Holy Trinity - St. Nicholas Greek Orthodox Church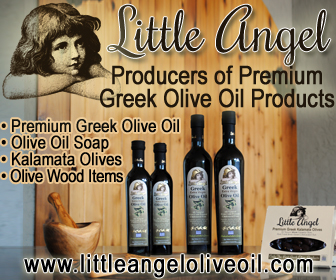 7000 Winton Road
Cincinnati, OH 45224 USA
Tel: (513) 591-0030
Map: See map below...
Greek Festival Details for Cincinnati, OH*
Friday:

6/26/2015

5:00 PM - 11:00 PM
Saturday:

6/27/2015

3:00 PM - 11:00 PM
Sunday:

6/28/2015

1:00 PM - 8:00 PM
Greek Food Fest Hellenic Glendi Location
*Contact this church or visit their website to confirm dates, times, and location.
Submit an update for this Cincinnati Greek festival...
Google Map to Holy Trinity - St. Nicholas Greek Orthodox Church
Look for the Greek flag on the map below.
Sponsors and Vendors
Join the YaSas.com email list to receive information about sponsorship opportunities and vendor opportunities for Greek festivals in the USA.