St. Andrew Greek Orthodox Church
Church Address: 1447 Sussex Turnpike
Randolph, NJ 07869 USA
Tel: (973) 584-0388

2023 Greek Food Festival (Hellenic Glendi) Details for Randolph, NJ
Dates and Times
Fri:

6/9/2023

5:00 PM - 11:00 PM
Sat:

6/10/2023

11:00 AM - 11:00 PM
Sun:

6/11/2023

Noon - 7:00 PM
Festival Location
Church Grounds (see address above)
Click any link below to view upcoming festivals for that state. If you don't see your state listed, check back soon as festival listings are updated often.
Click for Festival Details
Description: Tucked away in a western corner of Morris County, one might find it hard to believe just how many people will find out about and then travel - sometimes a significant distance - to enjoy and share the BIG GREEK FESTIVAL experience.

Each year thousands converge to mark the celebration of all things characteristic of a Greek community gathering.

Attending for the first time, visitors are often surprised by the mix of sights, sounds and delicious scents that greet them before they've even crossed the threshold. Some of the tantalizing smells can be attributed to an outdoor seating area in the under-the-tent taverna with adjacent hot grills laden with sizzling, seasoned souvlaki. The menu selections are the perfect accompaniment to any number of bar selections, especially with last year's introduction of the exclusive Big Greek Festival drink, the "Blue Greek," using Ouzo as its base.
Admission / Parking: Admission is free. Free parking at County College of Morris with free round-trip shuttle service.
Entertainment: On each of three days, there is a variety of activities suitable for all ages to entertain, and a unique Kiddie Corner with rides and activities.
Click for Festival Note
YaSas.com lists Greek Festivals in the USA. The festivals are run by individual churches. Dates, times, admission prices, parking, and activities are subject to change. Rarely, a church will cancel their festival at the last minute for an unforeseen reason. To confirm festival details, contact the church directly by calling the telephone number on their listing page.
Helpful Links
Cookbooks by Churches and Greek Authurs (ad)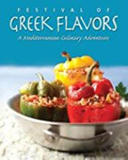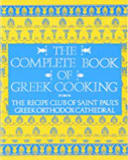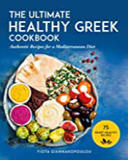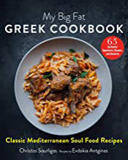 What Next?