St. Andrew Greek Orthodox Church
Church Address: 256 Foothill Blvd.
San Luis Obispo, CA 93405 USA
Tel: (805) 546-8337

2023 Greek Food Festival (Hellenic Glendi) Details for San Luis Obispo, CA
Dates and Times
Sat:

6/3/2023

11:00 AM - 7:00 PM
Sun:

6/4/2023

11:00 AM - 5:00 PM
Festival Location
Alex Madonna Expo Center
100 Madonna Road
San Luis Obispo, CA 93405
Click any link below to view upcoming festivals for that state. If you don't see your state listed, check back soon as festival listings are updated often.
Click for Festival Details
Description: Featuring an array of homemade and traditional dishes, prepared using fresh ingredients from cherished family recipes. Vegetarian, vegan and gluten free options will be available. The classic Greek sandwich, the Gyro, will be served, as will specialties from the oak BBQ: Souvlaki (pork shish kebab) Loukaniko (locally made Greek pork sausage) and lamb chops. Two new menu items offered this year are fried calamari and Greek french fries. Menu items from the ovens will include: Moussaka (ground beef, eggplant, potatoes and bachamel sauce), Dolmathes (stuffed grape leaves), Spanakopita (spinach pie), and Tiropites (cheese pie). Also available will be fresh salads, and delectable spreads. Wine, beer, soft drinks and water will be available for purchase.

Traditional pastries will be available for purchase such as loukoumades (doughnut holes covered with honey), baklava (layers of nuts and filo pastry soaked in honey), and other wonderful homemade items.
Admission / Parking: Free admission and parking.
Entertainment: Greek dance groups will perform in their colorful hand-made costumes from various regions of Greece. In addition, guests can take part in free dance lessons and then join in the dancing themselves. Opa!
Click for Festival Note
YaSas.com lists Greek Festivals in the USA. The festivals are run by individual churches. Dates, times, admission prices, parking, and activities are subject to change. Rarely, a church will cancel their festival at the last minute for an unforeseen reason. To confirm festival details, contact the church directly by calling the telephone number on their listing page.
Helpful Links
Cookbooks by Churches and Greek Authurs (ad)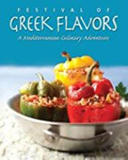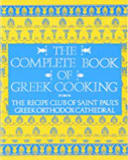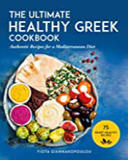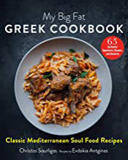 What Next?