Assumption of the Theotokos Greek Orthodox Cathedral
Church Address: 4610 E. Alameda Avenue
Denver, CO 80246 USA
Tel: (303) 388-9314

2023 Greek Food Festival (Hellenic Glendi) Details for Denver, CO
Dates and Times
Fri:

6/9/2023

11:00 AM - 11:00 PM
Sat:

6/10/2023

11:00 AM - Midnight
Sun:

6/11/2023

11:00 AM - 6:00 PM
Festival Location
Church Grounds (see address above)
Click any link below to view upcoming festivals for that state. If you don't see your state listed, check back soon as festival listings are updated often.
Click for Festival Details
Description: Saganaki, Greek Fries, Greek Wings, Mezethes, Souvlakia, Gyros Sandwich, Lamb Sandwich, Greek Chicken, Spanakopita, Tiropites, Keftedes, Dolmathes, Greek Salad, Pastitsio, Galaktobouriko, Koulourakia, Loukoumathes, Kourambiethes, Baklava, and more! Church tours, raffle, cooking demonstrations, and boutique.
Admission / Parking: General Admission: $5, Seniors 65+: $3, Kids 12 & Under Free.
Entertainment: Live Greek music and dancing.
Click for Festival Note
YaSas.com lists Greek Festivals in the USA. The festivals are run by individual churches. Dates, times, admission prices, parking, and activities are subject to change. Rarely, a church will cancel their festival at the last minute for an unforeseen reason. To confirm festival details, contact the church directly by calling the telephone number on their listing page.
Helpful Links
Cookbooks by Churches and Greek Authurs (ad)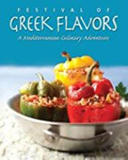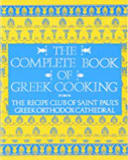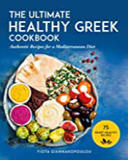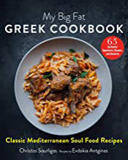 What Next?