St. Demetrios Greek Orthodox Church
Church Address: 5575 Santa Rosa Road
Camarillo, CA 93012 USA
Tel: (805) 482-1273

2023 Greek Food Festival (Hellenic Glendi) Details for Camarillo, CA
Dates and Times
Fri:

6/23/2023

5:00 PM - Midnight
Sat:

6/24/2023

11:00 AM - Midnight
Sun:

6/25/2023

11:00 AM - 7:00 PM
Festival Location
Freedom Park at Camarillo Airport
515 Eubanks Street
Camarillo, CA 93010
Click any link below to view upcoming festivals for that state. If you don't see your state listed, check back soon as festival listings are updated often.
Click for Festival Details
Description: The Ventura County Greek Festival is one of the county's longest-running cultural festivals. Featuring homemade Greek food, live Greek music, Greek dancing, shopping, and rides for the kids, the Festival has something for everyone! Proceeds go into the Building Fund to pay off the mortgage for the new location.
Admission / Parking: $5 admission. Free parking.
Entertainment: Live Greek music by The Olympians. Greek dancing. Rides and events for the kids.
Click for Festival Note
YaSas.com lists Greek Festivals in the USA. The festivals are run by individual churches. Dates, times, admission prices, parking, and activities are subject to change. Rarely, a church will cancel their festival at the last minute for an unforeseen reason. To confirm festival details, contact the church directly by calling the telephone number on their listing page.
Helpful Links
Cookbooks by Churches and Greek Authurs (ad)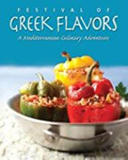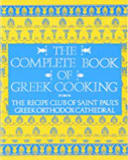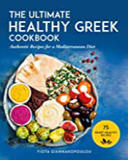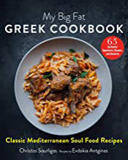 What Next?