Travel Area: Attica (Athens)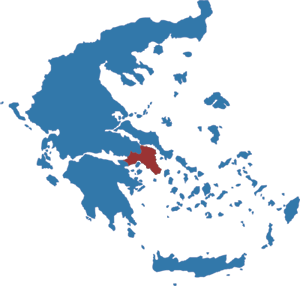 About Attica (Athens), Greece
Athens, the capital of Greece and home to the Parthenon, is the hub to many of the Greek Islands. It is surrounded by the mountains of Aegaleo, Parnitha, Penteli, and Hymmetus and has a population of about 5 million people. Food and drink are plentiful in this modern city built in among the ruins of Ancient Greece.
Fun Facts
• Athens is the largest city in Greece.
• Athens is one of the oldest cities in the world today.
• Athens was the birthplace of Socrates, Pericles, and Sophocles, as well as, other writers, philosophers, and politicians of the ancient world.
Sightseeing Suggestions
• The Acropolis containing the Parthenon, the Erechtheion, the Propylaea, and the Temple of Athena Nike.
• The Agora (market) with the temple to Hephaistos, the temple to Zeus, and the arch of Hadrian.
• Syntagma Square, with the Tomb of the Unknown soldier and the Evzones (guards) who faithfully guard the Tomb, and Omonia Square.
• The beaches at Alimos, Glyfada, Nea Makri, Crysi Akti, Lagonisi, Kavouri, Varkiza, and Vouliagmeni.
• The night life with the taverns and dance clubs.
• The Athens Zoo.
• Shop for antiques, jewelry, and designer clothing.
Transportation
• Athens (Spata / Eleftherios Venizelos) International Airport (ATH) is about 40 minutes from downtown Athens when traffic is light. Allow more than an hour in heavy traffic. map
• Bus, trolley, metro, and taxi will take you where you want to go in Athens.
• Air transportation, the ferry system, and highspeed boats will take you to the various Greek Islands. Not all islands in Greece have airports.