Travel Area: Epirus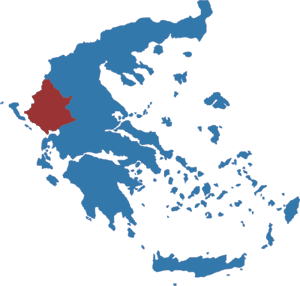 About Epirus, Greece
Epirus is a section of the mainland located in the North Western area of Greece. It borders Macedonia, Thessaly, and Albania. Epirus has rugged terrain and is largely made up of mountainous ridges throughout Arta, Ioannina, Parga, Preveza, Thesprotia, and Zagoria.
Fun Facts
Mount Smolikas is the highest spot in the region at an altitude of 2,637 meters above sea level.
The Pindus Mountains to the east forms the spine of mainland Greece and separates Epirus from Macedonia and Thessaly.
Sightseeing Suggestions
Nekromanteion Oracle of Ephyra.
The Castle of Ali Pasha.
The Castle of Parga.
The Castle of Anthousa in Parga.
The Rodia Wetlands.
Vikos Gorge, the second deepest gorge in the world, in Zagoria.
The Voidomatis River in Zagoria.
The Monastery Of Agia Paraskevi in Zagoria.
Transportation
Airlines, railroads, and bus lines provide transportation to and from Epirus.
Action (Preveza) National Airport (PVK) map
Ioannina National Airport (IOA) map