Travel Sporades Islands, Greece
Travel Area: Sporades Islands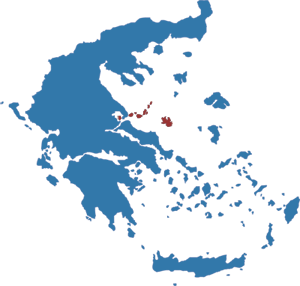 About Sporades Islands, Greece
Of the eleven islands comprising the Sporades Islands, Alonissos, Skiathos, Skopelos, Skyros are the four inhabited islands. Mountainous terrain, dense vegetation, and sea caves are surrounded by crystal clear blue Aegean seas east of mainland Greece.
Fun Facts
• Alonissos is the least touristed of the Sporades Islands.
• Skiathos is about 12 km long and 6 km wide on average.
• Skopelos is the largest of the Sporades Islands and according to Greek mythology, was founded by Staphylos, one of the sons of the god Dionysos and the Princess Ariadne of Crete.
• In 475 BC, Cimon defeated the Dolopians and conquered Skythos.
Sightseeing Suggestions
• The beautiful beaches.
• The nightlife of Skiathos.
• Mount Olympus on Skyros.
• The Kastro castle that dates from the Venetian occupation (13th to 15th centuries) on Skyros.
• The Byzantine Monastery of Saint George on Skyros.
• The grave of English poet Rupert Brooke at Tris Boukes harbour on Skyros.
• The Bronze Age archaeological site of Palamari on Skyros.
Transportation
• From Athens, a bus/ferry ticket which will take you to the port of Agios Constantinos. From there you can transfer to a boat to the Sporades islands.
• Ferry boats provide transportation between the islands.
• Skiathos Island National Airport (JSI) map
• Skyros Island National Airport (SKU) map