Travel Sterea Hellas, Greece
Travel Area: Sterea Hellas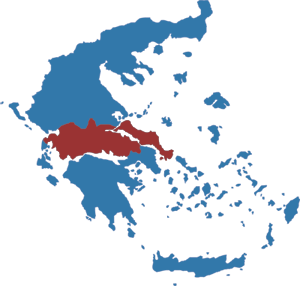 About Sterea Hellas, Greece
Sterea Hellas is in central Greece and borders Epirus and Thessaly to the north, and Attica to the southeast. Snow, hot springs, seasides, and mountains provide summer and winter sports.
Fun Facts
• Mt. Giona, reaching a height of 2,510 meters, is a great place for hikers, mountaineers, and skiers.
Sightseeing Suggestions
• The ancient city of Delphi is a popular tourist destination.
• Skiing in Amfiklia, Arahova, Kaliakouda, Karpenissi, Mt. Giona, and Velouhi.
• The scenic village of Agia Triada.
Transportation
• Airlines, railroads, and bus lines provide transportation to and from Sterea Hellas.
• (Volos) International Airport of Central Greece (VOL) map