Travel Area: Thrace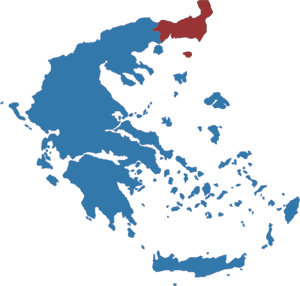 About Thrace, Greece
Thrace is the most northern part of Greece bordered by the Balkan Mountains on the north, by the Rhodope Mountains and the Aegean Sea on the south, and by the Black Sea and the Sea of Marmara on the east.
Fun Facts
The area of Thrace is approximate 8,578 km with a population of over 368,900 people.
Democritus was a Greek philosopher and mathematician from Abdera, Thrace (c. 460-370 BC.)
Sightseeing Suggestions
Abdera, an ancient Greek coastal town in Xanthi.
The Byzantine monuments of Rodopi.
The port of Porto Lagos.
The caves at Livera.
Transportation
Airlines, railroads, and bus lines provide transportation to and from Thrace.
Alexandroupolis International Airport (AXD) map