About George John Curtis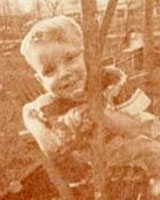 Born in Memphis, Tennessee, George was orphaned at 23 days old. He was adopted by a wealthy couple from, Detroit, Michigan. They renamed him Brian.
At age two, a spinal tap was performed on him, the results were positive. He was immediately placed into metal leg braces. Subsequently, he was diagnosed with Lazy Eye, that required he wear a black patch over his good eye to strengthen the muscles of his weak eye. Picture a beautiful blond three year old child with dimples to die for and cheeks that grabbed the eyes of all that saw him. Clad in leg braces and a patch over his eye, he looked like a poster child for The March of Dimes.
On February 28, 1992, his life-long dream of finding his biological family, but more importantly his true identity, came true. He discovered that he was one of the victims of the worst scandal in American History, the infamous Tennessee Children's Home Society Scandal. He learned that his original name was George.
Tennessee Tears: A Surviving Victim's Own Story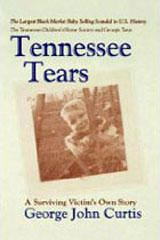 He wrote his autobiography, Tennessee Tears, and self-published it in 1994. Overnight it became a best seller, movie offers followed.
George is now a leading advocate for child abuse prevention and national adoption reform. He is highly sought after as an inspirational and motivational speaker.
George is currently writing his second book which is titled, I Am Brian. When asked what his life is like now, he replied, "I'm having a blast". His favorite quote is, "Hope lies in dreams, in imagination and the courage of those who dare to make dreams into reality", Dr. Jonas Salk.
What Next?