Marc Zirogiannis, Author
About Marc Zirogiannis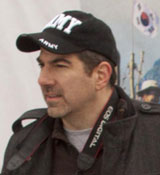 Marc Zirogiannis holds a B.A. from Long Island University and a Juris Doctor from Hofstra Universityís School of Law. Mr. Zirogiannis has practiced the martial arts for over 25 years and earned a World Taekwondo Federation recognized 1st Dan under the supervision of Grandmaster Yeon Hwan Park in Levittown, New York. He has published numerous best selling books on a variety of subject material and lectures on suicide prevention, business development, and matters of the martial arts. His latest book, Hitlerís Orphan: Demetri of Kalavryta, a historical novella, has been met with critical praise and he has been nominated as "The Best Author on Long Island" for 2015.
Hitler's Orphan: Demetri of Kalavryta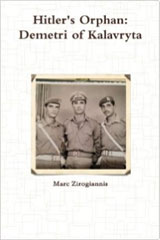 This novella tells the story of the Greek village of Kalavryta, the site of one of the worst massacres in the history of World War II. Panagiotis and Vasiliki Zirogiannis (Marc's grandparents) are met with Italian and Nazi occupation of their beloved village in Greece. Against the backdrop of war, rebellion, and tragedy they attempt to affirm their love and protect their baby, Demetrios. This book tells the true story of a human tragedy of epic proportions.
What Next?